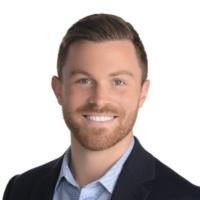 Scot McClintic
VP, Head of Sportsbook
,
Penn National Gaming
Scot McClintic is a Principal at Comcast NBCUniversal, focused on growing new businesses for the company organically and via M&A. Scot is a Co-Founder of Comcast NBCU's sports betting business, and previously co-led Comcast's financial technology business.
Prior to his current role at Comcast, Scot worked in Private Equity as the Chief Growth Officer of Acumen Fiscal Agent, a mid-market healthcare services company owned by Alpine Investors. Preceding his tenure at Comcast and Acumen, Scot was a member of the M&A and Venture Capital team at NRG Energy, working on $4 billion of closed energy M&A deals in the USA and the Middle East. Prior to NRG, Scot worked in equity research at Bloomberg.
Scot holds an MBA degree from Duke's University's Fuqua School of Business, and a BS in Economics from The College of New Jersey.