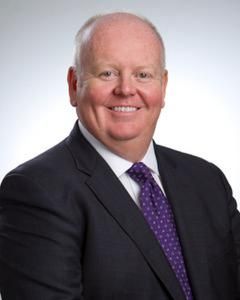 Paul Burns
President & CEO
,
Canadian Gaming Association
Paul Burns is the President & CEO of the Canadian Gaming Association (CGA). He is a seasoned public affairs and gaming practitioner with more than 20 years' experience in the private and public sectors.

Mr. Burns was instrumental in establishing the CGA in 2005, recognizing the need for a national trade association to advance the evolution of Canada's gaming industry. The association is committed to helping stimulate innovation in the gaming industry by creating opportunities to showcase, promote and advance new products and ideas, both in Canada and worldwide.

Under Mr. Burn's leadership, the CGA has become more inclusive and diverse in its membership, appreciating that we can accomplish more together by creating alliances to focus on issues that matter. To that end, the association continues to advocate for the advancement of Canadian gaming, whether it be promoting the growth, maturity and technological innovation of the industry, establishing committees to deal with regulatory and policy issues, or championing the need to address single-event sports betting.

Prior to his role with the CGA, Mr. Burns served as Corporate Compliance Officer for RPC Gaming, a Canadian-based gaming company operating a chain of gaming establishments in Las Vegas, Nevada. He also served as Vice President, Corporate Affairs, for RPC Anchor Gaming, and worked with the Government of Ontario to develop charity casinos in the province.

Mr. Burns specializes in policy development and implementation and has held key policy roles at all levels of government. As policy advisor to the Ontario Minister of Consumer and Commercial Relations, he directed government initiatives in the gaming sector that included the expansion of gaming in Ontario in such areas as the introduction of slots at racetracks.

Following his work with the Province of Ontario, Mr. Burns served as Senior Advisor to the Mayor of Toronto, where he oversaw economic development and public transit issues. He has also been a consultant with one of Canada's leading public affairs firm, where he advised clients on a range of public policy and procurement issues.

Mr. Burns is frequently asked to speak about the gaming industry at conferences and events both nationally and abroad.