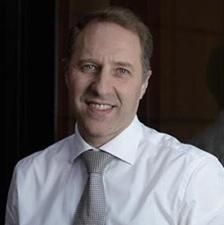 Ludovico Calvi
Since June 2015, Ludovico has been a member of the Global Lottery Monitoring System Executive Committee. He was also elected President in June 2017, and was re-appointed again in May 2019 for the term 2019-2021.
From 2006 to 2016, Ludovico was Head of Betting and since 2009 on the Board of Directors of Lottomatica Betting Ltd, acting as CEO from 2009 to 2016 and as Board Director from 2016 until today.
In May 2013 Ludovico became Vice President, Product Marketing Betting at GTECH Plc and from April 2015 until August 2017, held the position of Senior Vice President Global Product Marketing Betting at IGT. Earlier in his career, he worked for Sisal SpA (Italy) and William HILL Plc (UK). In May 2015, Ludovico become a member of the American Gaming Association Sport Betting Task Force, which was followed by becoming a member of the World Lottery Association (WLA) Sports Integrity Committee in May 2019.
In September 2017, Ludovico funded his own Strategic Betting Consultancy Practice providing strategic, regulatory and operational consultancy services to private and public stakeholders including lotteries, private licensed operators, governments, ministries of finance, regulators, sport federations and law enforcement agencies.