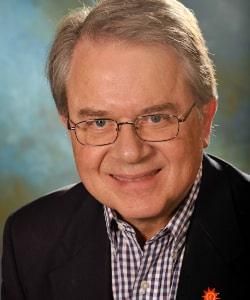 Gordon Medenica
Director
,
Maryland Lottery and Gaming
Gordon Medenica is an experienced lottery industry professional, having managed lotteries in New York, New Jersey and Maryland. Since 2015, he has been the Director of Maryland Lottery and Gaming, which manages all lottery activities and oversees the state's six casinos. Under Medenica's leadership, the Maryland Lottery has set annual sales records each year as well as an all-time profit record in Fiscal Year 2019.
Previously, he was the transitional CEO of Northstar New Jersey Lottery Group, which won the contract to manage sales, marketing and related functions for the New Jersey Lottery. From 2007 to 2012 Medenica was the Director of the New York Lottery, which set new revenue records each year during his tenure. In addition, he has served as President of the North American Association of State and Provincial Lotteries (NASPL), and he currently serves on NASPL's Executive Committee as the Region 1 Director. Medenica is also the Lead Director of the Mega Millions Consortium and Lead Director of the Cash4Life Consortium.
Before coming to the lottery industry, Medenica was a longtime executive and member of the Management Committee of The New York Times Company and served as the Executive Vice President of Philadelphia Media Holdings, LLC, an owner of the Philadelphia Inquirer and Daily News. Prior to that, Medenica worked as an advisor on newspaper acquisitions to the Blackstone Group and other private equity firms, and as the President and CEO of DornaUSA, a sports marketing company. Earlier, Medenica was a Senior Analyst at the Marriott Corporation.
Medenica earned his A.B. from Harvard College, where he majored in government, and his M.B.A. from Harvard Business School.