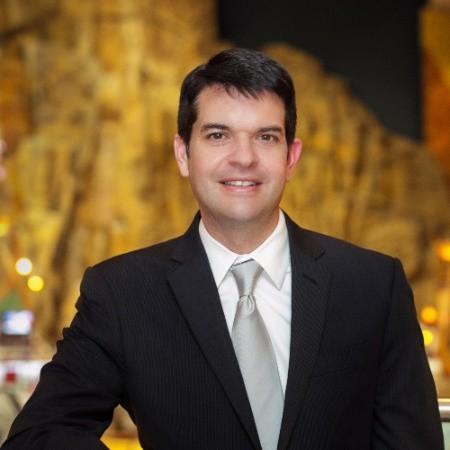 Bobby Soper
President & CEO
,
Sun Gaming & Hospitality
As Founder and CEO of Sun Gaming & Hospitality, Mr. Soper brings two decades of experience overseeing the development of numerous projects from the ground-up while also leading the operations of casino resort properties in very competitive regional and destination markers.
Serving in various executive roles, Mr. Soper grew an organisation from a single property to a multi-property international company consistently improving the financial condition of the company in every role he served.
Among various positions, Mr. Soper has served as President & CEO of Mohegan Sun Pocono in Wilkes-Barre, PA, and President & CEO of Mohegan Sun in Uncasville, CT. As President & CEO of Mohegan Sun Pocono, Mr. Soper was responsible for overseeing the successful launch of the first casino in the Commonwealth of PA. In this role, he developed and implemented a strategic plan that not only resulted in consistent revenue growth and captured substantially higher market share relative to competition but exceeded all revenue forecasts of the organisation and the Commonwealth.
As President & CEO of Mohegan Sun in Connecticut, one of the world's largest and most successful integrated resort destinations, Mr. Soper took the helm at the time of declining revenues and EBITDA. Mr. Soper initiated and implemented new metric systems, processes and policies focused on team member empowerment, accountability and profitability, and as a result, the property saw significant improvement in guest service scores, productivity, margins and EBITDA. In addition, Mohegan Sun was only one of two gaming companies to receive "Forbes Best Places to Work" under his leadership.
More recently Mr. Soper served as President & CEO of the Mohegan parent company, Mohegan Tribal Gaming Authority (MTGA) where he oversaw all business development efforts and day-to-day operations of MTGA. Among his accomplishments, Mr. Soper successfully led the effort to procure an Integrated Resort License in Korea among a global field of 34 applicants, for the purposes of developing a $5 billion resort at Incheon Airport. He was responsible for a number of other business development initiatives, including procurement and structuring of a consulting/management agreement with a Louisiana casino resort operation. He was also responsible for overseeing development of a hotel expansion at Mohegan Sun, as well as the design and construction of the Ilani Resort in Washington, owned by the Cowlitz Tribe pursuant to a Development and Management Agreement he brokered and structured previously.
Mr. Soper graduated magna cum laude, with a Bachelor of Business Administration in Economics from the University of Georgia, and graduated with a Juris Doctor from the University of Georgia Law with honors, also serving on the Editorial Board of the Georgia Law Review.