April 20, 2020
Future is bright – and mobile – in spite of society's struggles, says Kustelski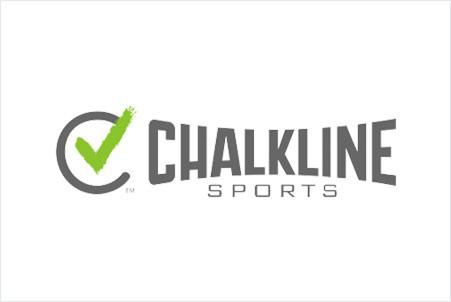 U.S. betting and gaming will re-surface from the current Covid19 crisis stronger than ever and having taken a 'hard shift' towards mobile and online, according to Daniel Kustelski, CEO and co-founder Chalkline Sports.
With land-based casinos closed and the country's nascent online sportsbooks betting on emergency rations having been starved of live sport, the industry faces an unprecedented challenge.
And yet Kustelski is backing his fellow operators and suppliers to weather the storm and use it to their advantage when it comes to the progress of legislation.
He also believes it will power a renewed drive towards online and mobile-based wagering which will have far-reaching implications for all concerned.
He said: "I know that we are in for some rough days ahead, but we will emerge stronger than before. I believe that there will be a material change to the gaming industry, with a hard shift to towards online and mobile.
"With much of our team having come from a land-based casino group, we're acutely aware of the challenges that lay ahead. But I'd suggest that online and mobile options will be table stakes for any gaming bill in any state that has not yet regulated, and states with regulated gaming options will face pressure to open-up mobile quickly.
"There will undoubtedly be small delays in legislative sessions, but overall, this will drive the industry forward. States will need revenues, the industry can provide jobs, and sports fans are going to find ways to engage with their favourite sports, teams and players."
Chalkline Sports offer mobile and personalised live-odds competitions that engage sports bettors of all experience levels. In the absence of most live sports in recent weeks they have run a series of free play games, including horseracing, Tom Brady's free agency, and NBA 2k Players' tournament.
Kustelski, who was General Manager Sports Betting at Sun International in South Africa before joining WatchandWager.com as Chief Operations Officer, is now set to speak at the forthcoming ICE North America Digital, which takes place between May 11th-15th.
He is also convinced that now is not the time for operators to quit their marketing efforts, despite sensitivities around the impact of the global pandemic.
He said: "The opportunity for you AND your customers is different from what it was even one month ago, but sports fans crave distractions now more than ever, and when you work in sports betting, your job is to provide people with the engagement they love.
"We've always loved the Jeff Bezos quote about engaging with the end user: 'the most important single thing is to focus obsessively on the customer. Companies that have built a strong and authentic relationship with customers will find ways to communicate with them.
"Today is your company's opportunity to tap into the seeds you've planted in the past and have an authentic conversation with your customers, even in the worst times."
Kustelski believes those times will be made a whole lot better with the help of one of the industry's leading bodies. He added: "One thing cannot be overstated: the strength of the American Gaming Association, and what they can do to help the industry. From the days of Frank Fahrenkopf and Jim Murren, to Tim Wilmott, Trevor Croker and Bill Miller - the AGA will get us back on track."
For more information on ICE North America and to register for free click here.